6. How can inter-organisational collaboration contribute to foster innovative ideas?
The contribution of inter-organisational collaboration can be placed within the domain of lateral processes: Social Capital, Information Sharing, and Collaborative Learning. And this is where the contribution to innovation lies.
The mix of social capital from different organisations, with their different viewpoints, knowledge, expertise, ideas and creativity helps to pollinate the creativity of others. Especially in multi- and transdisciplinary problem or challenge domains, when dealing with interconnected problems or challenges where different domain-knowledge is needed and for so-called wicked problems (which have a very high degree of interdependence and now clear "best solution") inter-organisational collaborative leads to more and better ideas, based on better information and therefore more successful solutions.
Through the sharing and combining of information, knowledge and ideas the disruptiveness and quality of new innovative approaches and solutions can significantly be improved.
Especially when moving from a single-purpose collaboration to longer-lasting collaborative innovation networks collaborative learning is leapfrogging insights thus boosting innovativeness, disruptiveness and learning.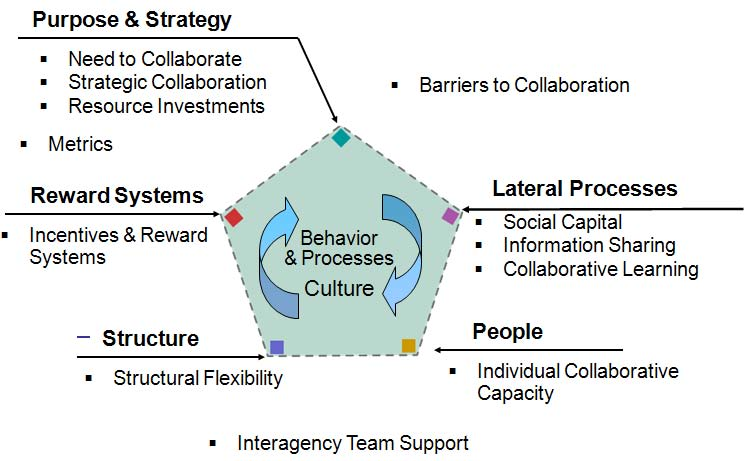 Source: https://www.researchgate.net/figure/Interorganizational-Collaborative-Capacity-Factors-or-Dimensions-Organized-by_fig1_235112752