1. Sharing a goal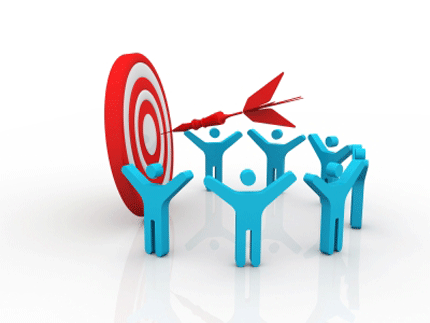 Source: Pin on Group and Team Coaching (pinterest.com)
Goal setting can be likened to lights as they illuminate and guide your path to success, clearly marking the various milestones on your journey. Setting goals entails making the optimum use of your resources and set the trail to the closest milestone with the best chances of reaching there successfully. One of the significant aspects of setting goals is sharing your goals or making your goals visible so that they can be verified openly in public.
Within an organization, shared goals can be achieved through cooperation and knowledge sharing. The greater the shared goals among organizational members, the more favourable will be the attitude toward knowledge sharing. Shared goals are the collective aspirations of organization members and the sense of shared destiny with others. Shared goals are a force that holds people together and allows them to coordinate their efforts and work together for mutual benefit. They are more than just established and documented goals.
A team is just not a team if all the members aren't working to move in the same direction or achieve the same outcome. People need purpose and a team of people needs a purpose in common. The dictionary defines a team as "two or more horses in harness pulling together." Woe to them if they are pulling in different directions.
An organizational goal is a mutual value, outcome or viewpoint that you share with your partner. Instead of individual goals, you can use a relationship goal to inspire relationship and create something that two, or some of the partners look forward to experiencing. When individuals and teams collaborate to set goals, they create an environment where everyone is striving to be their best
Setting goals as a team is a process that requires collaboration and communication. In order to help a team, invest in these goals, you need to find a balance between maximizing individual skill sets and finding the best way to achieve your ultimate goal. With these needs in mind, here are some strategies that can be used to set goals as a team:
Keep company goals in mind
It's a good idea for your team goals to contribute to broader company goals. Before you set your own team goals, ensure that the team understands the company's objectives. For instance, the company wants to improve customer acquisition rates, which is why you decide to design advertisements that will drive more website traffic. This goal contributes to the company's objectives and shows how you helped the company succeed.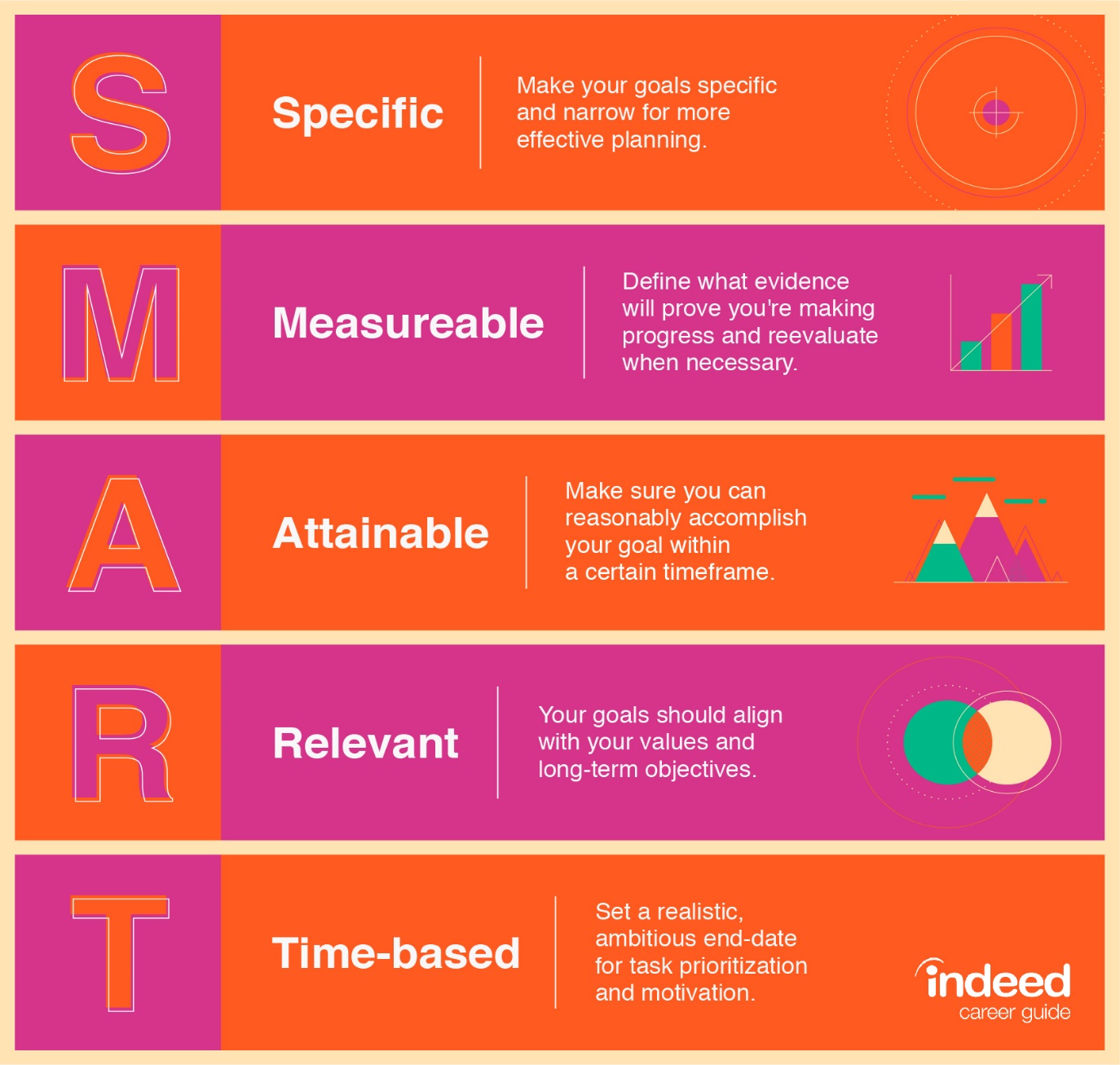 Source: https://www.indeed.com/career-advice/career-development/smart-goals
Setting a goal is only the beginning of the team goal-setting process. It's advisable to also create an action plan that your team can follow as they work towards their goal. Creating an action plan requires your goal to be measurable so that you can establish clear milestones. An effective action plan also involves guaranteeing that your team has the resources necessary to fulfil their responsibilities, such as software, equipment or additional training.
Allow team members to create their own goals
You and your teammates can become far more invested in team goals by setting your own individual goals.  Once you have set your team goal, create individual milestones that take into account your own skills, experience and resources. As your team develops these goals, remember the SMART framework so you can build achievable and actionable goals for each member.
Help your team with their individual responsibilities
While your team may share a group objective, each team member should have assigned responsibilities and individual milestones. You can help your team throughout the process by:
Scheduling regular one-to-one meetings with other teammates or with team leadership to discuss the goal, your progress and any questions or concerns
Providing advice and individualized training on how each teammate can fulfil their responsibilities
Working with team members to develop individual milestones that help them track their own progress in addition to the team's
Delivering regular feedback on elements of your progress that are working well and aspect that need improvement
Promising, both in word and in action, that you are willing to listen to the concerns of teammates and to answer questions.
Source: https://www.indeed.com/career-advice/career-development/smart-goals