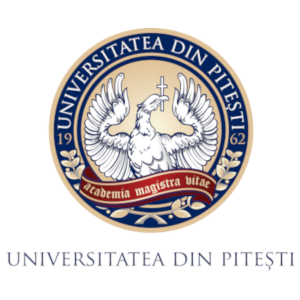 University of Pitești, Romania
University of Piteşti (UPIT) is a state university, located in Pitesti (Southern part of Romania, 120 kilometres far from the capital Bucharest). UPIT aims being a dynamic and efficient HE provider in the region. Currently, it is a recipient for approx. 10.000 students from Muntenia region. It has around 700 paid teaching and administrative staff. It consists of 6 different faculties offering Bachelor, Master and Doctor Diplomas (www.upit.ro). Its objectives are to provide high quality educational, training and research services in order to train specialists in different fields and create an intellectual community accredited by national and international quality agencies.
UPIT's website: www.upit.ro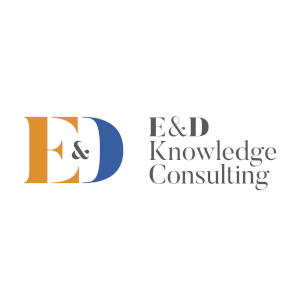 E&D Knowledge Consulting, Portugal
E&D Knowledge Consulting is a consulting company specialized in the areas of innovation and knowledge management and capacity building for entrepreneurship and innovation. E&D main lines of consulting cover strategies, mentoring and training for:
Establishing culture for creativity and innovation,
Development of skills required for innovation and creativity (ideation techniques, critical thinking, collaborative behaviours, innovative mind-set etc.),
Business models for innovation and innovation of business models,
Co-creation of innovation and knowledge (mechanisms, tools and strategies for collaborative innovation and knowledge transfer),
Evaluation and monitoring of innovation abilities and needs for improvements.
E&D Knowledge Consulting provides customized for the needs of each customer solutions in the fields of innovation and entrepreneurship that allow organisations to:
Maximise performance,
Increase innovative capacity,
Diagnose their current market position and growth potential,
Develop their knowledge base,
Increase competitiveness and,
Define sustainable development strategy for companies and other organisations.
In this way, E&D Knowledge Consulting aims to drive social and economic development through nurturing more innovative, skilled and engaged citizens, workers and leaders, and to support the creation and growth of innovation and market leaders. Our activities cover integrated workshops, mentoring and coaching, consulting and projects.
For more information about E&D Knowledge Consulting, please visit ed-knowledgeconsulting.com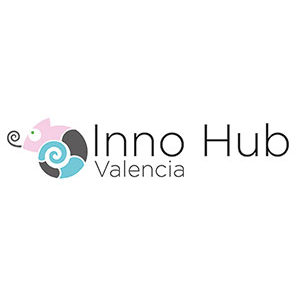 Valencia INNO HUB is a Spanish non-profit organization born with the objective of putting together talent and technology and foster employability and entrepreneurship among Valencian community. By mentoring and training INNO HUB supports entrepreneurs, Start-Ups and also individuals from disadvantage groups facing different factors of exclusion: youngsters and adults with educational difficulties, unemployed or migrants.
With this intention, INNOHUB develops many activities to help companies/individuals to reach their objectives:
By offering workshops, training, seminars, and networking related to several topics of interest, especially on management, business development, soft skills, entrepreneurship, business models, innovation, internationalization and financing;
By promoting technologic and innovation cooperation;
By supporting disadvantage groups and wannabe entrepreneurs from different backgrounds, boosting entrepreneurial skills;
By facilitating access to R+D+I Finance;
By providing assistance related carrier guidance.
For more information about INNOHUB, please visit valenciainnohub.com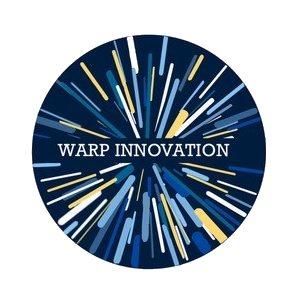 Warp-Innovation is a Vienna based specialised innovation consulting company with the following fields of expertise:
trends of digital transformation and how they can be used for the development of new services and products
Design Thinking Techniques
Pirate Thinking: what comes after disruptiveness?
TRIZ – theory of inventive problem solving
new product development
innovation management
open innovation and international collaboration
Warp-Innovation is a small company, with a total of 8 employees. They serve small and medium sized companies as well as start-ups, big industries, public bodies and governments all over Europe, the US and Asia.
The company's multidisciplinary and visionary approaches help their customers to unleash their creativity. On the other hand it is WARP INNOVATION's goal to create tangible results. This might sound like a contradiction – but this is how WARP INNOVATION works.
The most important resource for a fruitful collaboration is people: so before starting any consultancy WARP INNOVATION meets in person or via technological helpers and discusses goals, strategies and tools.
For more information about WARP INNOVATION, please visit warp-innovation.com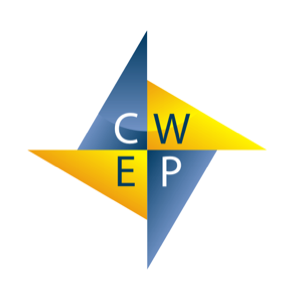 STOWARZYSZENIE CENTRUM WSPIERANIA EDUKACJI I PRZEDSIEBIORCZOSCI, Poland
Centre For Education And Entrepreneurship Support (CWEP) is an non-governmental organization founded in 2004 by group of entrepreneurs, teachers and social activists from Rzeszów. CWEP cooperates with businesses and educational institutions. Mission of CWEP is to increase the quality of education training at all levels and in all its forms as well as to promote entrepreneurship in order to foster integration of any social group regardless of gender, age and ethnic origin. The aim of the CWEP is to promote and implement the best solutions that serve this purpose. Particularly, the aims are to improve accessibility, quality and efficiency of education of all people, to promote and contribute to adult education, life-long learning, e-learning and the usage of new technologies in education and entrepreneurship. The Association works with many partners from Europe in order to strengthen economic position of enterprises and provides on-line platform for companies.
Website: cwep.eu