1. Body language in cultural awareness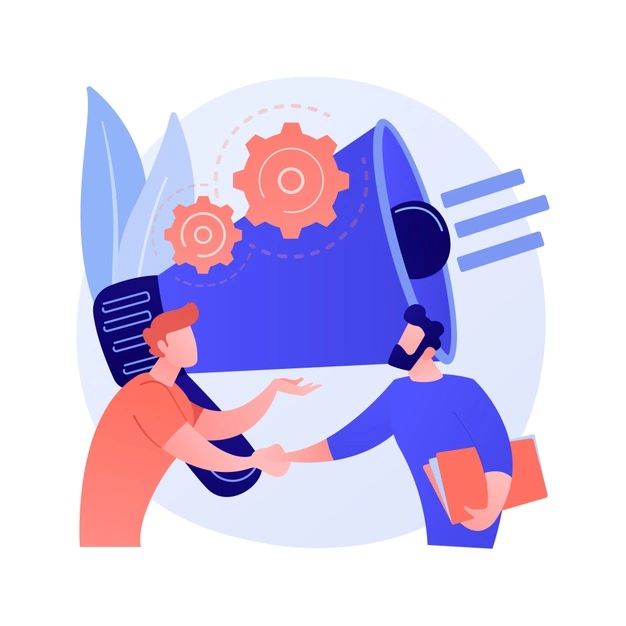 Source: https://www.freepik.com/free-vector/relationship-marketing-abstract-concept_12085233.htm#page=1&query=awareness&position=27&from_view=search
Body language is the most important aspect of non-verbal communication and sometimes means more than words. It can take the form of eye contact or other facial expressions, body movement, position or gestures. There are significant differences in how people use body language across cultures, although, some general rules are applicable in many cultures. For example, it is advised to avoid pointing at someone as it is considered as impolite. Instead, the gesture of an entire hand towards someone or something is advised.
Body language is crucial in communication and sometimes a challenge.
Let's look at a few examples.
Facial expressions that are universal to communicate emotions include:
Raising and lowering mouth corners for demonstrating happiness.
Lowering mouth corners for demonstrating sadness.
Open mouth for demonstrating surprise.
Wide open eyes for demonstrating fear.
Wrinkled nose for demonstrating disgust.
Lowering brows for demonstrating anger or consternation.
Eye contact in most cultures shows respect, concentration and confidence, but not in all cultures. Sometimes it depends on the gender of the speaker and eye contact is used more carefully in the Far East, while often in Europe.
Head nodding can be controversial. It many countries it means approval or general agreement to a situation. But in Bulgaria and Greece it is a negation.
Hand gestures usually aim at pointing at or showing the size of something, but also to show approval (=thumps up), disapproval (=thumps down) or dismissal (=quick sweep of the back end of the hand towards a person or group). But be careful, since a "thumbs up" in Greece or the Middle East is offensive. While the 'ok' gesture can cause confusion since in Greece, Spain and Turkey it is offensive. It is also considered rude to use your finger to point at people. Handshaking is sometimes replaced with bowing (Asian culture). In handshaking also, the firmness of the handshake matters since it can show kindness (Southern Europe) or aggression (Turkey).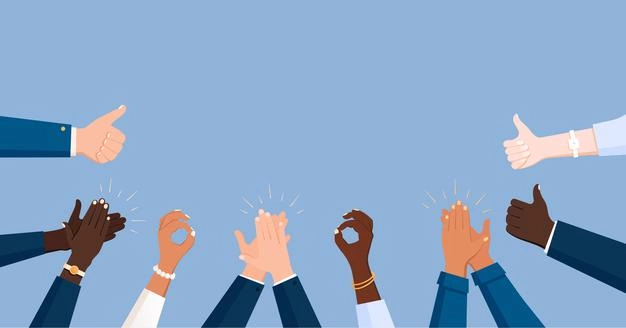 Source: https://www.freepik.com/free-vector/clapping-ok-heart-business-hands-applause-flat-frame-composition-with-office-workers-human-hands-colour_13748890.htm#page=1&query=ok&position=24&from_view=search
Touching, beyond a handshake, is usually not advised with people you do not know, even if by accident you should apologize for this. There are some deviations from the norm and in Southern Europe touching is a way of socializing, even in business context. In Northern Europe standing close to others while speaking is an accepted norm.
Silence is one more example that can be meaningful in communication, creating discomfort and showing your disinterest. But in China on the other hand, silence shows agreement.
Interesting is also that in some cultures colour plays an important role. While in China white is associated with death, in Poland and most European countries white is the colour brides wear, and black is associated with death.
Body language is also part of the networking etiquette.