Motivational Stories
Motivational story 1
9. Cultural awareness
9.1. Introduction to cultural awareness
(Cultural diversity and how to learn from other cultures)
Piia was granted an internship in Spain. Of course, she decided to take the opportunity and travelling from Finland to Spain for 6 months. Coming from a country where English is spoken by the majority of the population, Piia believed it would be the same way in Spain. When she arrived in Seville, and at her rented apartment, she realised that in fact it might not be as easy to communicate as she had thought. Piia did not know Spanish. She was a speaker of Finnish, Swedish and English. The internship was going to be in English, but outside the office she would have to do her best to buy her way into the community. And she noticed this on the example of the different night life that Seville had in comparison to Jyvaskyla. In her home city she usually went out on Fridays and Saturdays, whereas in Seville basically every night she could hear people out in the streets at pubs or bars having some tapas, and until really late hours – which was also something new to getting accustomed to, but also a way of learning about the culture. Once she started participating in the nightlife of Seville, she realized also how loud it can get and therefore understanding the conversations become even more complicated without the knowledge of some Spanish. After two weeks of her stay, Sarah realized that she must start learning Spanish. The workplace helped her find a Spanish language class and a week later she started. Sarah regretted she had not decided to learn Spanish earlier because she lost almost a month taking the decision. The classes gave her more flexibility in interacting with the local community. She not only acquired the basics in Spanish dialogue but learned the body language and about the culture, exposing to new experiences. In the end Sarah understood that she was brought to Spain for a reason, to challenge the mind of her Spanish colleagues and exchange experiences, encouraging creativity in the company.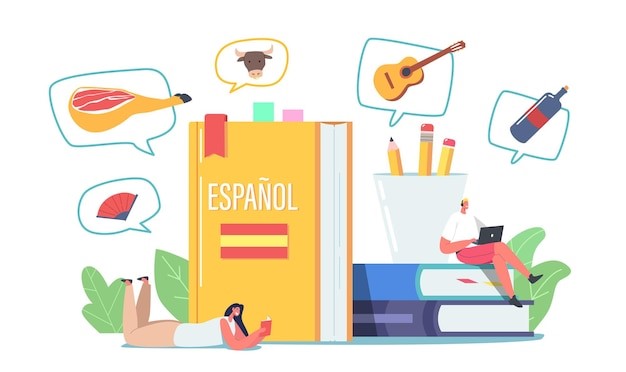 Image source: https://www.freepik.com/free-vector/students-characters-learning-spanish-foreign-language-course_15128903.htm#query=spanish&from_query=spanish%20class&position=1&from_view=search
Motivational story 2
9. Cultural awareness
9.2. Understanding cultures around you
(Building trust across cultures)
Mark had a meeting scheduled with a new German customer. Although, Mark was new to the business, he had the chance of continuing his run of good luck after recently making a good impression and bringing external experts to analyse new ways of advertising a product. Hans, his German customer, was flying in to Warsaw from Frankfurt at noon. When Mark arrived at the meeting quarter to 12, he was surprised to see Hans already in the room. What Mark did not think about is that Hans could arrive earlier since he was travelling by car not by plane. Surprised by the situation, Mark immediately took his seat and started his presentation. He did not make a good first impression on Hans, but managed to gain recognition with the presentation of the tailor-made product resulting from ideas captured from his collaboration with Hans's executive assistant.
The story shows that building trust across cultures is an important competence in business and that it takes time. At meetings with foreign customers, it is important that you not only prepare in the subject and topic of the meeting, but also do your homework regarding their culture. This means that regarding the country your customer comes from they may be expecting different treating. Research on ways of greeting and other body language. Reassure yourself on the common behaviours of that nation. Like in the case of Germans, being direct and punctual will built trust and make a good first impression. It is advised also to learn the hierarchy and understand the role of the meeting attendees in the company they represent.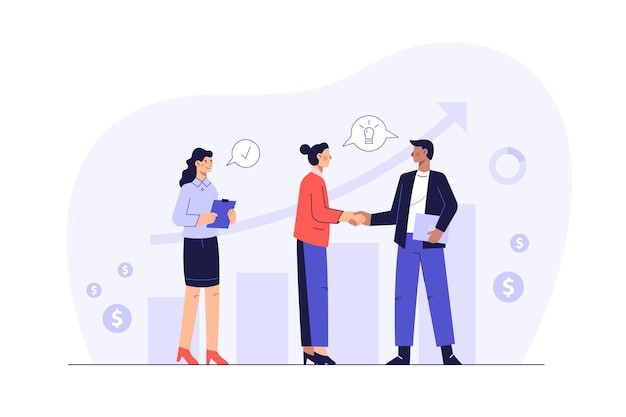 Image source: https://www.freepik.com/free-vector/company-has-achieved-successful-business-deal_14245105.htm#query=trust&position=24&from_view=search